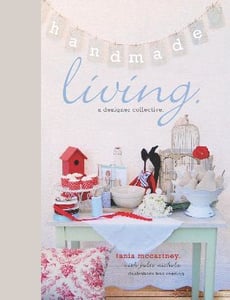 $

19.95 - On Sale
handmade living. – a designer collective is a stunning collection of projects and inspirational ideas from some of Australia's most talented handmade artisans, designers and craftspeople. This gorgeous collective features over 70 projects that will have handmade aficionados everywhere firing up their sewing machines and melting chocolate. Featuring seven sections from homewares to children and food, handmade living. is not only a visual delight, its collection of beautiful projects and articles will suit anyone keen to create something whimsically precious and simply wonderful.
Please contact me directly if you would like this product sent overseas.
Shipping for one book is $14 anywhere in Australia. One to four books is $20.
Please add a note if you would like the book signed to anyone in particular.